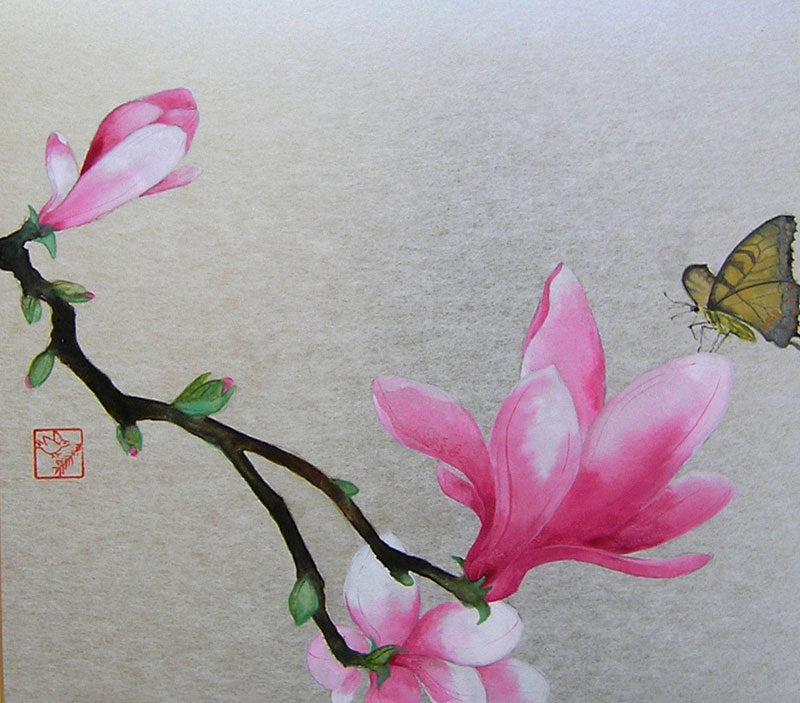 High Tea
$925.00
This original painting measures 10" tall by 11" wide.
"Not all wildlife is massive and muscular.  Here, a butterfly stops for a visit on a pink magnolia blossom.  As important indicators of biodiversity, their fragility makes them quick to react to change.  Their struggle to survive is a serious warning about our environment.  The disappearance of these beautiful creatures is more than just a loss of color in the countryside."
- Kay Stratman
For detailed pictures of "High Tea" contact us via live chat or email. We will respond very quickly and look forward to helping you with your art collecting. We strive to make it fun and easy to add beautiful art to your home or office.
Kay Stratman's work is available through our fine art galleries located in Breckenridge and Vail, Colorado.