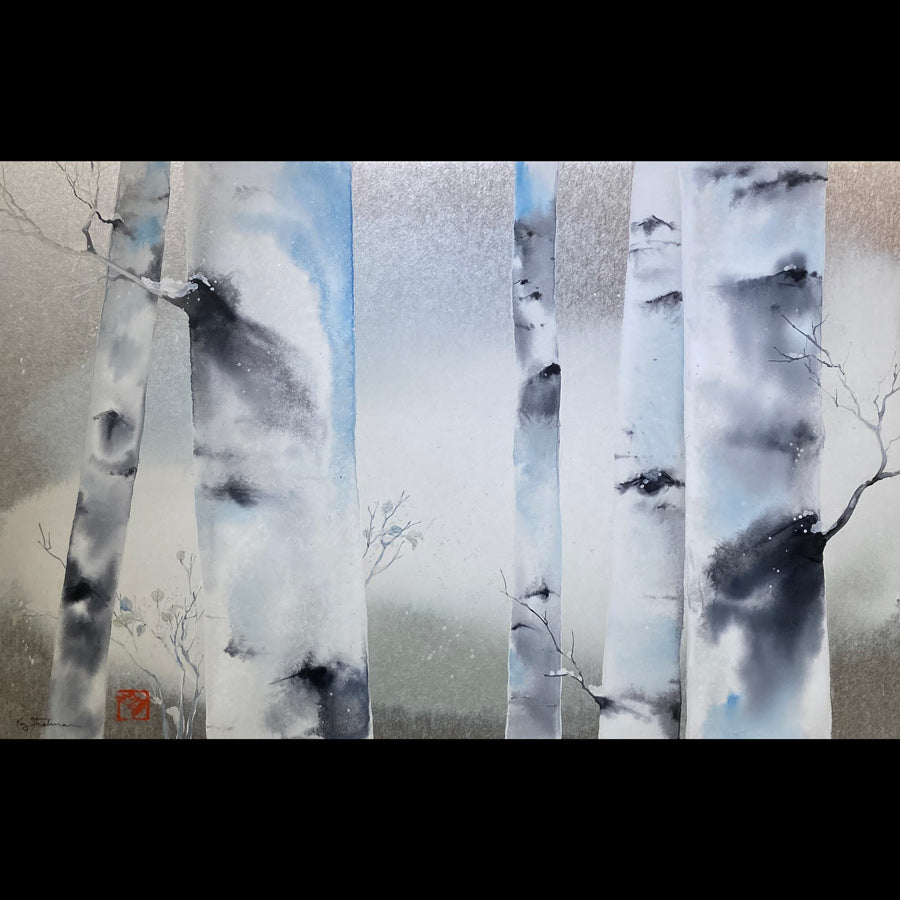 Silent Snow
$3,025.00
This original painting measures 16" tall by 24" wide.
"Silent Snow" is available for viewing in our Breckenridge north art gallery.
"Many people think winter lacks color but I think it is brilliantly colored... blue and gray on white aspen bark against a silver sky.  The ground covered in intense white with deep blue shadows.  I love the silence of the snow-covered forest.