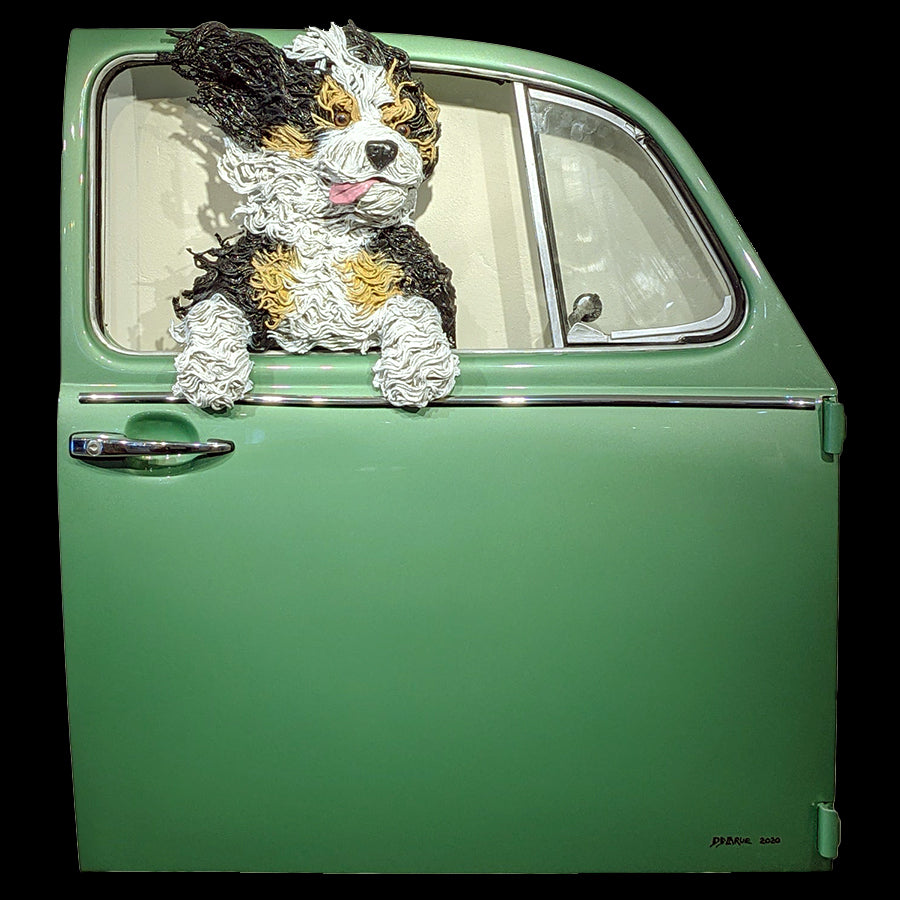 Bernedoodle in a Sage Green VW Door
Please Call for Pricing
"Bernedoodle in a Sage Green VW Door" by DD LaRue is part of the artist's signature dog in a Volkswagon Beetle door series. The door comes from a pre-1974 VW Beetle Door (typically between 1959 and 1973). The sculpture is made of mixed-media, including string, fiberglass, polyurethane, Bondo, and more.
The piece measures approximately 42 inches tall by 38 inches wide.
For detailed pictures of "Doodle in a Teal VW Door" contact us via live chat or email. We will respond very quickly and look forward to helping you with your art collecting. We strive to make it fun and easy to add beautiful art to your home or office. Use the live chat to confirm which gallery this painting is currently hanging in.
This piece is currently hanging in our Vail art gallery.