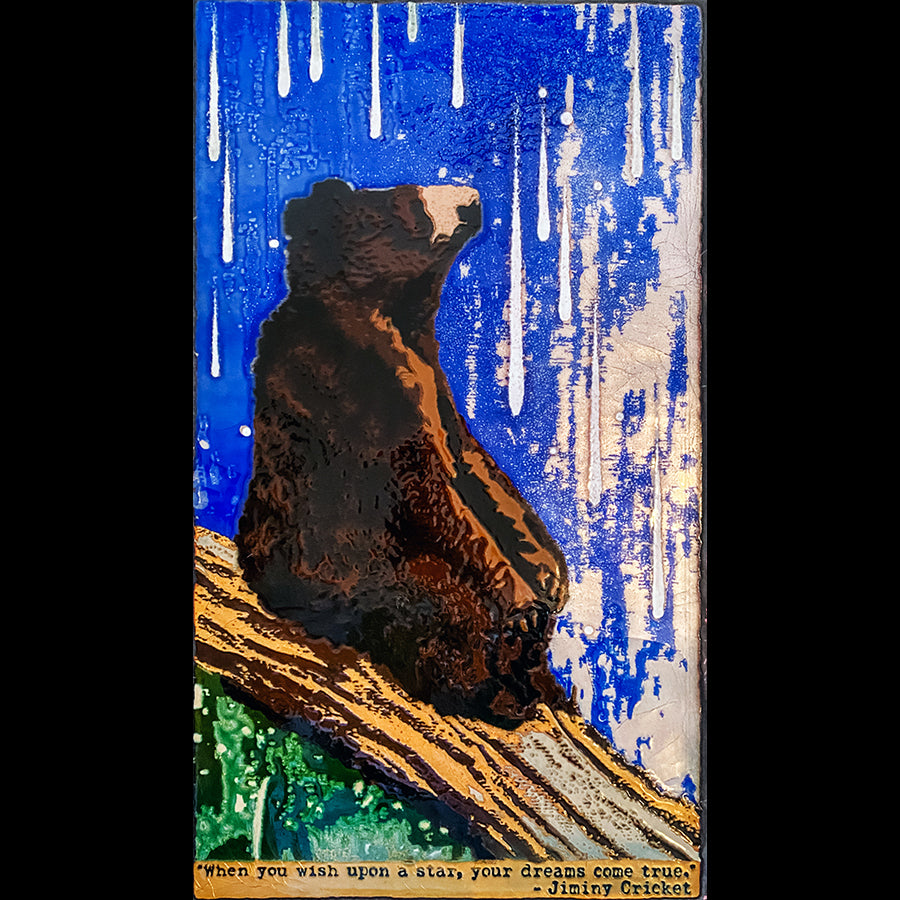 Dreams Come True
$1,200.00
Quote on Spiritile: "When you wish upon a star, dreams come true." - Jiminy Cricket
This single panel has a floating wall mount and measures 24" tall by 14" wide and 2" deep.
Artist Statement

The layered texture of the enamel enhances the fluffy fur coat of the bear as he rests peacefully on a log, mesmerized, staring up into the dark sky, as the stars are the only light around.

You can almost hear the crickets chirping in the background from the grass as the burning stars shoot across the sky into the vast miles of wonder and greatness.

It brings you to reflection; who else is looking up at the sky, wishing upon that very same star...