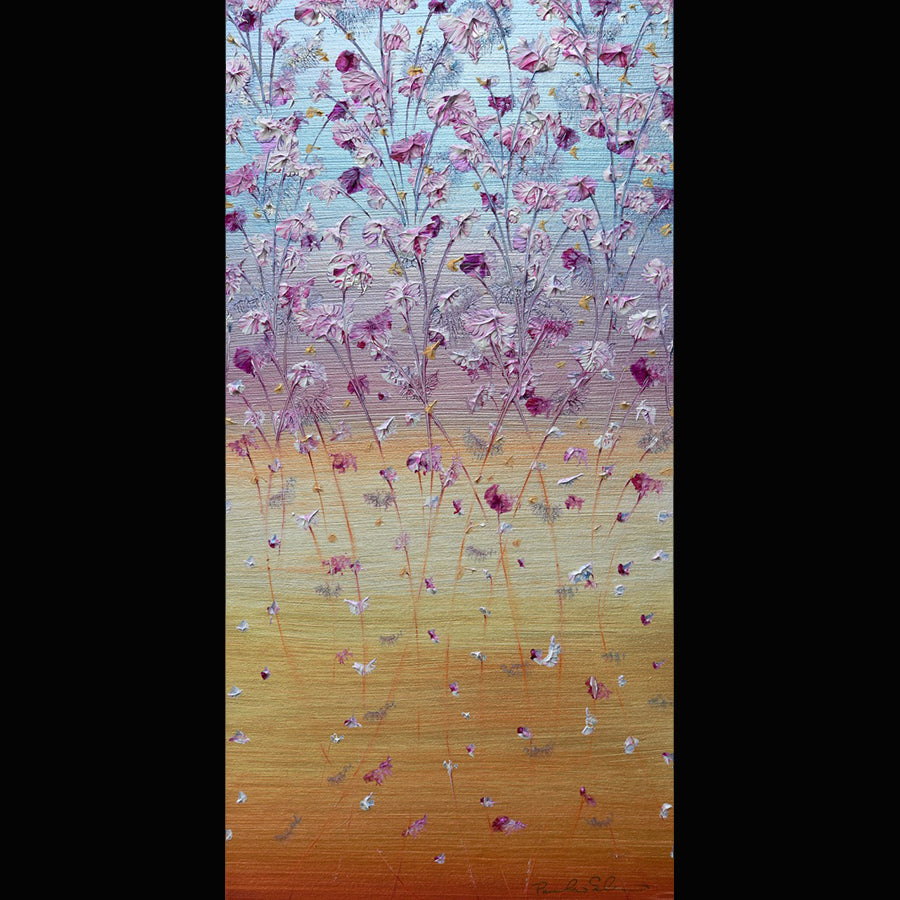 Azure Skies
$4,700.00
"Azure Skies" by
Pamela Sukhum
measures 24 inches tall by 18 inches wide.
Pamela's
paintings are characterized by rich colors, textures, and warm radiant energy. Her use of both broad sweeping lines and delicate intricate details give her work a depth and dimension truly unique in the art world. Pamela's art is fueled by spiritual and human connections forged during her journeys around the globe, from the monasteries of Tibet to the refugee camps of Africa.
For detailed pictures of "Azure Skies" contact us via live chat or email with the blue button on the bottom right corner.  We will respond very quickly and look forward to helping you with your art collecting. We strive to make it fun and easy to add beautiful art to your home or office.  Use the live chat to confirm which gallery this painting is currently hanging in.
"Azure Skies" is available through our fine art galleries located in Breckenridge and Vail, Colorado.