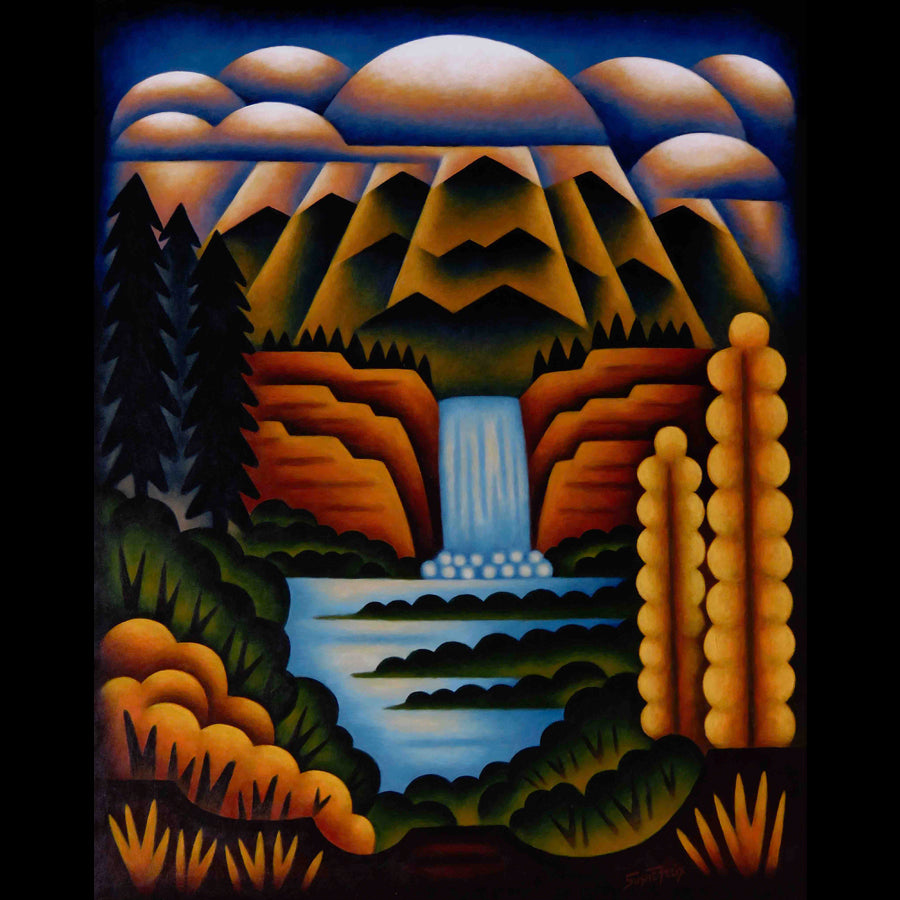 Peaceful Sunset Falls
$3,000.00
"Peaceful Sunset Falls" measures 30" tall by 24" wide. This is a one-of-a-kind framed acrylic on panel painting by Sushe Felix. Sushe's work is a fresh take on the Transcendentalism Movement that originated in New Mexico in the 1930's thanks to artists like Raymond Jonson, Emil Bistram, Lawren Harris and others. Sushe Felix's art is characterized by fine line work and delicate shading. Her paintings have a beautiful rhythm derived from her use of repeating shapes and geometric forms. Her adoration for the Western landscape and its animal inhabitants is evident in every painting she creates from her studio on the outskirts of Denver, Colorado.
For detailed pictures of "Peaceful Sunset Falls" contact us via live chat or email. We will respond very quickly and look forward to helping you with your art collecting. We strive to make it fun and easy to add beautiful art to your home or office.
This piece along with other works by Sushe Felix is available through our fine art galleries located in Breckenridge and Vail, Colorado.