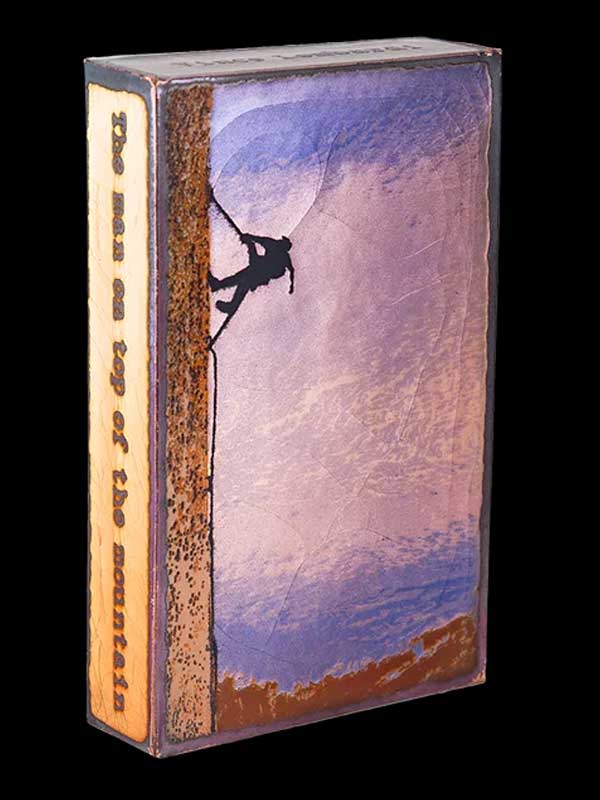 235 - Aspire
$163.00
Quote on Spiritile: "The man on top of the mountain didn't fall there" - Vince Lombardi
The story behind this tile:
"Suspended above the earth, partway through the ascent, a dangerous question enters the mind: Am I prepared to make the summit? Despite the readying before the climb, doubts about our capacity to reach the top creep in. When we imagine the person at the top of the mountain, what we see is the summit and accomplishment. What we often miss is the mental struggle of solitude and doubt during the climb. Being so close to the mountain the climber is blind to what lay above, but sees so much behind and below to tempt turning back. To succeed we must have faith and take the next visible steps."
Spiritiles are molten glass on copper art collectibles that capture the spirit of the enlightened moment. Handcrafted in the U.S.A., Spiritiles bring luminous imagery to life and share timeless ideas on their golden sides.
Each Spiritile measures 5 ¼" x 8 ½" x 1 ¾" and weighs three pounds. Spiritiles easily wall hang or stand alone. These wonderful artworks will never fade or tarnish and may be enjoyed in sunny or humid spots where other art may not endure.
Free shipping will be applied at checkout! (US addresses only) We typically ship with USPS. If you cannot receive USPS shipments, please note that in the special instructions box.