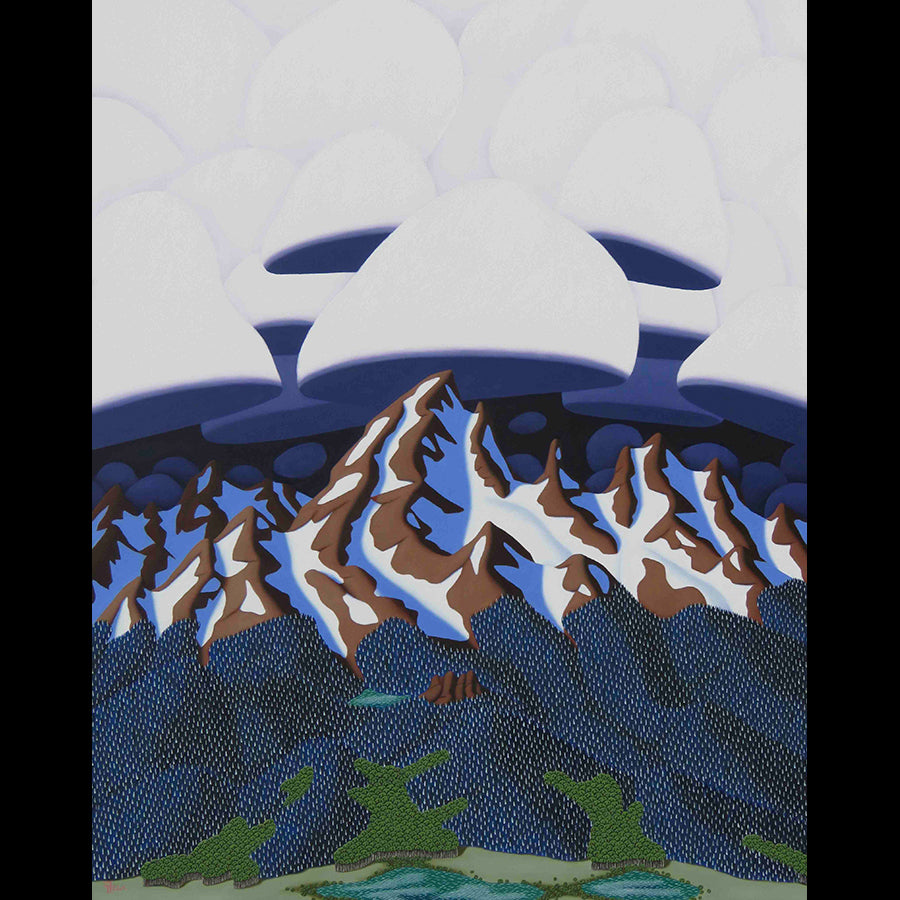 After the Storm
$3,500.00
"After the Storm" by Tracy Felix measures 30" tall by 24" wide and 33" tall by 27" wide with the frame. 
"After the Storm" is a one-of-a-kind oil painting on panel done in Tracy Felix's unique style, with masterful color blocking and shading. In Felix's paintings, the mountains and landscape are elevated to a dreamlike, iconic stature. Tracy Felix has been a staple on the Colorado art scene for decades. His work is in several museum collections around the state. Every painting he creates is an ode to the beautiful mountains of his home state. He lives and works on the outskirts of Denver, Colorado with his artist wife Sushe Felix.
For detailed pictures of "After the Storm" contact us via live chat or email with the blue button on the bottom right corner.  We will respond quickly and look forward to helping you with your art collection. We strive to make it fun and easy to add beautiful art to your home or office.  Use the live chat to confirm which gallery this painting is currently hanging in.
This painting is available from our Breckenridge and Vail, Colorado art galleries.