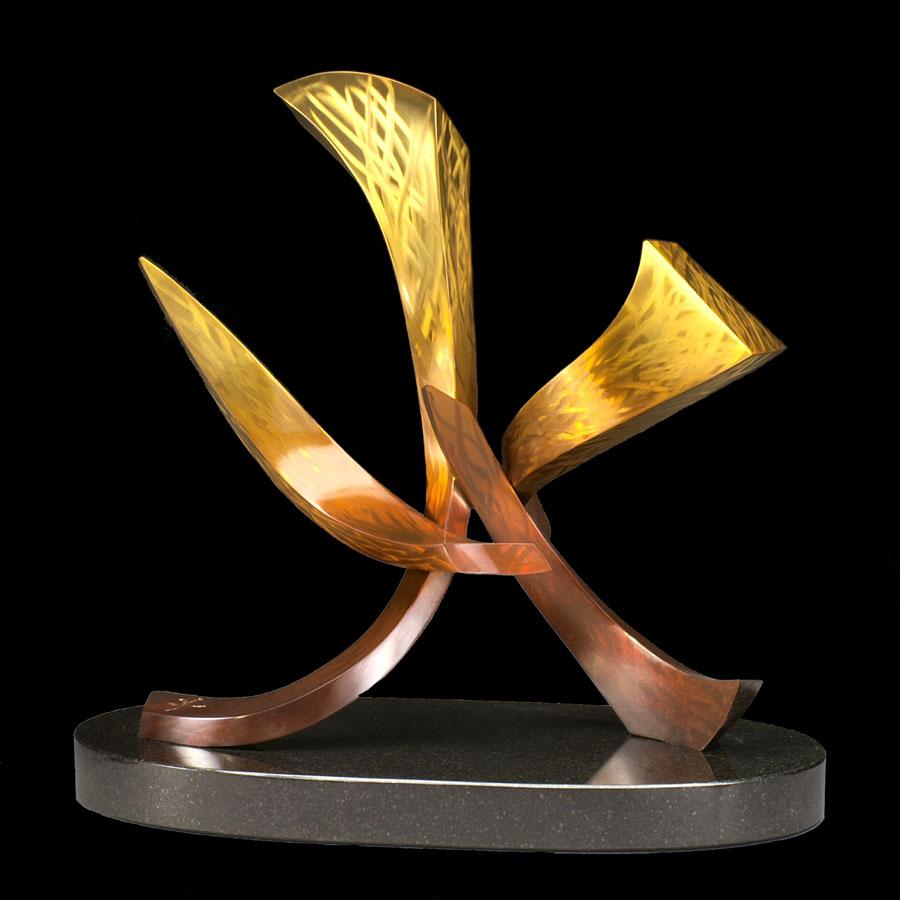 Fire
$5,000.00
Fire is a limited edition bronze sculpture measuring 18" tall by 18" wide and 10" deep. It is a on a black granite base and includes a rotating turntable.
The sculpture represents the Chinese calligraphy symbol for Fire in three-dimensional form. The custom patina includes grinding effects that reflects in magnificent ways when lights hits it. As Horn says, "Fire embraces the beauty of the moment as light dances and moves like flames across a vibrant patina."
This sculpture is currently on display in the Breckenridge gallery.