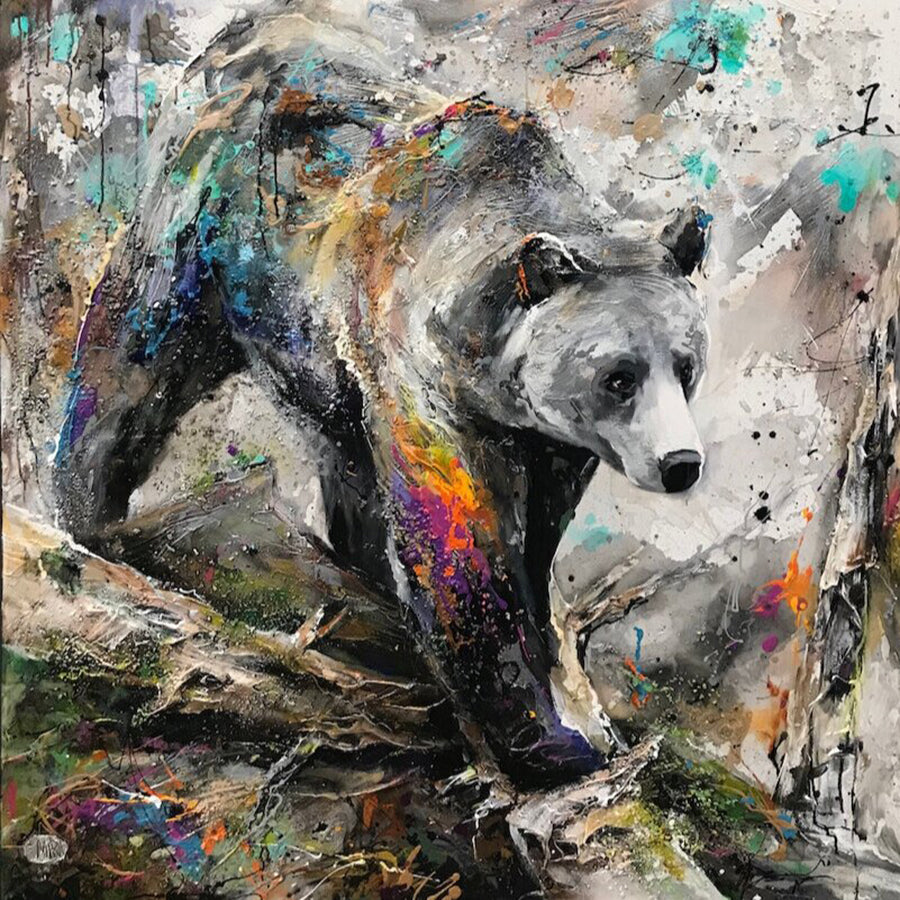 Gentle Footsteps
$13,500.00
"Gentle Footsteps" by Miri Rozenvain measures 48" tall by 48" wide. Please use the Live Chat button at the bottom right corner of your screen to inquire on pricing.
This original painting features Miri Rozenvain's use of several techniques to create a beautifully rendered abstract background, alive with pops of color and texture. Her use of natural materials speaks to the animals place in the natural world. Miri's attention to detail in the eyes of her animal subjects makes viewers connect with the spirit of her animal subjects. The abstracted composition in Miri's paintings captures the quick glimpse we are afforded of wildlife when we are fortunate to see them in their beautiful habitats. Moose have been a very popular subject in Miri's wildlife paintings.
For detailed pictures of "Gentle Footsteps" contact us via live chat or email. We will respond very quickly and look forward to helping you with your art collecting. We strive to make it fun and easy to add beautiful art to your home or office.
Miri Rozenvain's work is available through our fine art galleries located in Breckenridge and Vail.