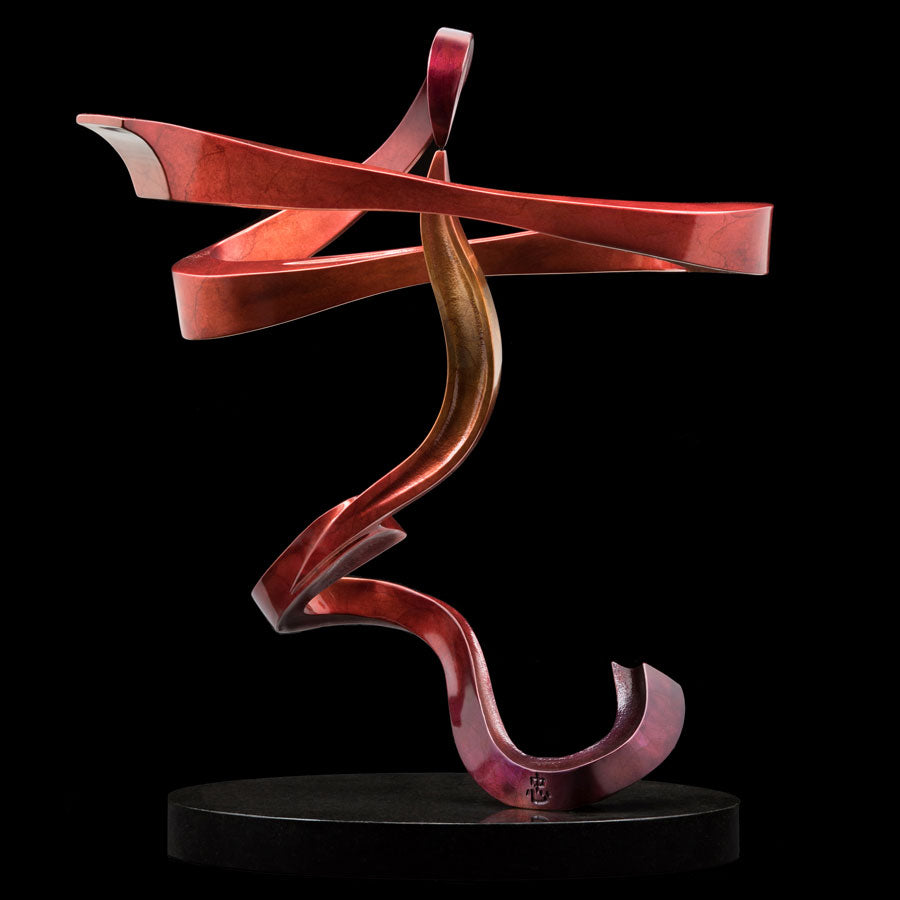 Loyalty
$3,200.00
"Loyalty" is a limited edition bronze sculpture series of 25. The sculpture is 15" Tall by 10" Wide by 6" Deep. The piece is made of bronze with a black granite base. The top of the sculpture is perfectly balanced and is kinetic. A simple push will set the piece in motion and it will swirl for a couple of minutes.
Casey Horn's art is three-dimensionally translated Kanji characters. Horn's artist statement for the piece reads:
"This is a compound character; the bottom portion is the word heart and the top portion is the word center. Loyalty is something of great importance placed in the center of your heart, that your devotion revolves around."
A larger version of this sculpture, created in an edition of 9, sold out.
Casey Horn's art is on display in our Breckenridge and Vail, Colorado art galleries.