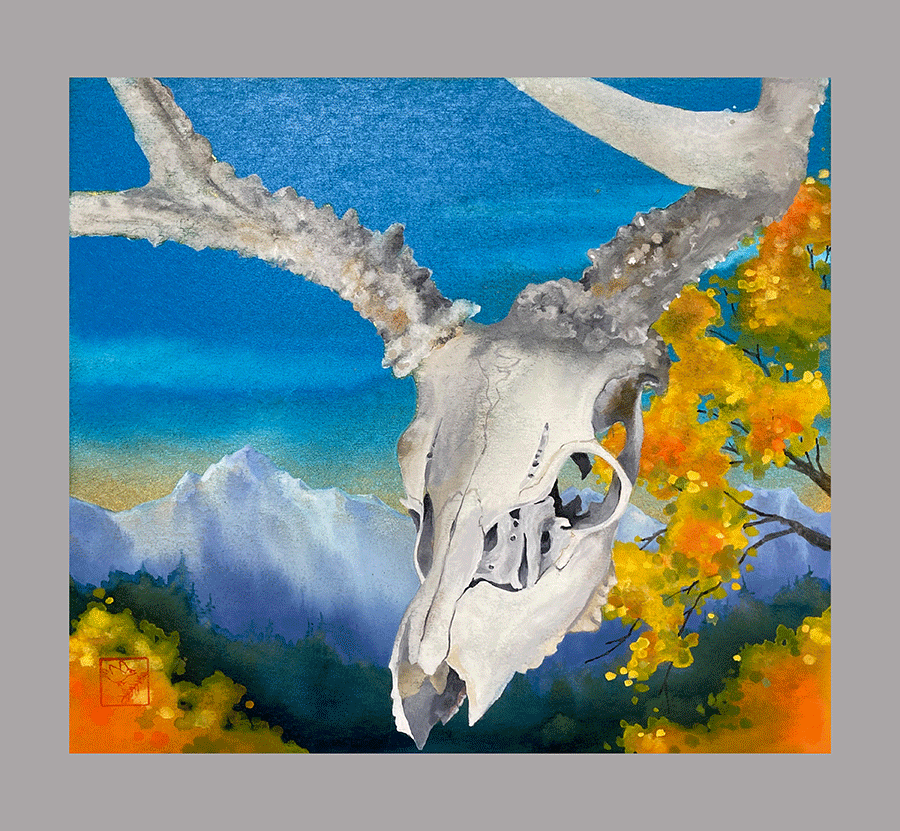 Master of the Mountain
$1,100.00
"Master of the Mountain" by Kay Stratman is an original painting that measures 10" tall by 11" wide.  This is part of a series of 4 wildlife paintings available as a set of 4.
Taking inspiration from the landscape paintings of Georgia O'Keefe and Maynard Dixon, Kay Stratman crafts stunning watercolor landscapes on traditional shikishi board. She pulls from her 13 years as a graphic designer and 20+ years working in Asian brush painting in her craft. She uses watercolors that are as thick as ice cream resulting in opaque scenes that one is astonished to learn is actually watercolor. Blue Skies is one such landscape painting, a picturesque mountain valley featuring lush vibrant greenery set against a domineering blue sky. Like the landscape painters before her, Kay stresses simplicity in her scenes, stripping everything away but the basic elements to craft scenes that are calming yet joyful. Pulling from her thousands of reference photos Kay often creates scenes of real places, but for the purveyor of her work, the final image is of a place that you can only imagine from behind closed eyes.
For detailed pictures of "Master of the Mountain" contact us via live chat or email. We will respond very quickly and look forward to helping you with your art collecting. We strive to make it fun and easy to add beautiful art to your home or office.
Kay Stratman's work is available through our fine art galleries located in Breckenridge and Vail, Colorado.