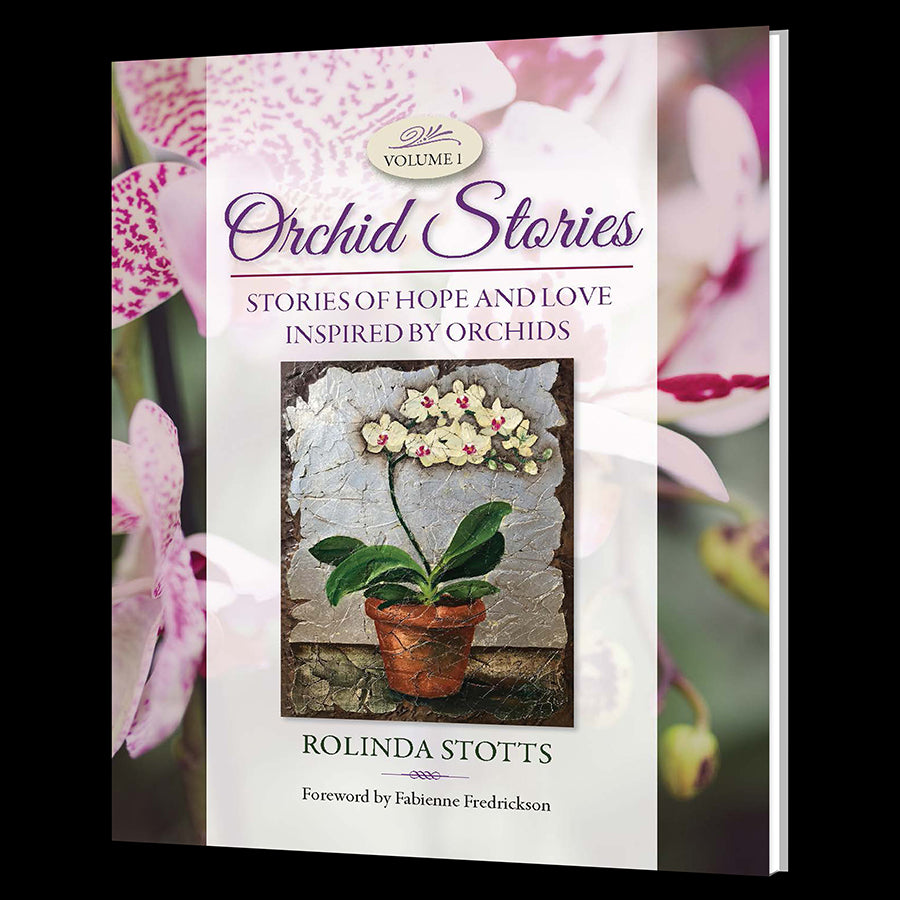 Orchid Stories Book
$32.50
This is the second edition of the Orchid Stories book.
From Rolinda:
When we share our stories, we come alive.  
It is as if our lives only exist when we share them.  
I recently found a muse in stories shared about orchids.  It all started with my own orchid story.
When my friend Stephanie was diagnosed with stage IV cancer, the news broke my heart.  I wanted to do something.  I could not change the fact that this story was unfolding for my friend.  I could not take away the pain or suffering.  I needed to do more than pray and send my love.  I wanted to give some hope.  As I pondered over what else I could do, orchids came to mind. 
I went to a friend's orchid nursery and found a very delicate, small orchid that had multiple spikes of buds patiently waiting to bloom.  I wanted this orchid to be there for Stephanie as she went through the rounds of chemo, blooming slowly over a long period of time to give hope with each new bloom. 
Going to the orchid nursery and giving the orchid to Stephanie inspired me to paint.  I wanted to capture the hope and joy that had come from the gift of the orchid.  Then the idea came to paint orchid portraits.  I photographed forty-five individual orchid plants, documenting their names, bloom size, height, and width.  
With Stephanie in my heart, I started to paint.
As I thought about my own experience, I wondered if there were more orchid stories out there.  I reached out to my family and friends and asked if they had any orchid stories to share.  
Beautiful stories came rolling in and filled me as I went to the studio.  I was not just painting orchids, I was painting love.  The love keeps growing as more stories pour in.  The Orchid Stories book documents these stories, along with photographs of the orchids that inspired them and the resulting paintings.
Each orchid portrait not only represents a real, living flower, but also embodies a story of hope and love.  When you take a Bella Rotta Orchid home, you are receiving a piece of that hope and love.