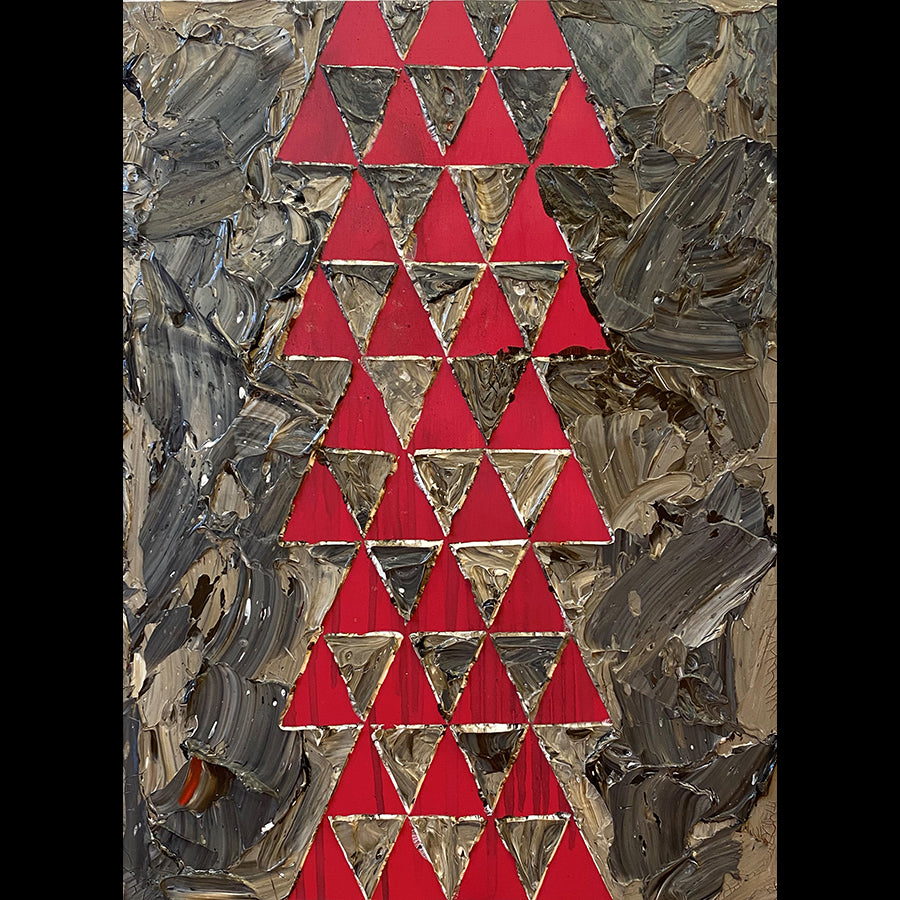 Textile Series No. 1 #4
$2,700.00
"Textile Series No. 1 #4" by Gregg Deal is an original painting that measures 24" tall by 18" wide. The painting features rich textures and is created with acrylic on panel. 
Deal says, "Lovingly called "Frosting Paintings" in this series I have reimagined the use, the existence and presentation of textile patterns from my tribal community and region, which have been around for thousands of years. Existing primarily on baskets, these have come to show up in my work for some time now, building a relationship with these which is exciting and wholeheartedly contemporary. It speaks to the stories and time associated with this work. To use something that had existed for as long as it has, to bring it forth in a new format or medium is not just exciting, but speaks to the longevity of our people, our culture, our traditions and our connection to these, our homelands. These works are acrylic paint on wood panel, and I must note the incredibly thick paint application to these paintings."
For detailed pictures of "Textile Series No. 1 #4" contact us via live chat or email. We will respond very quickly and look forward to helping you with your art collecting. We strive to make it fun and easy to add beautiful art to your home or office.  Use the live chat to confirm which gallery this painting is currently hanging in.
"Textile Series No. 1 #4" is available through our fine art galleries located in Breckenridge and Vail, Colorado.