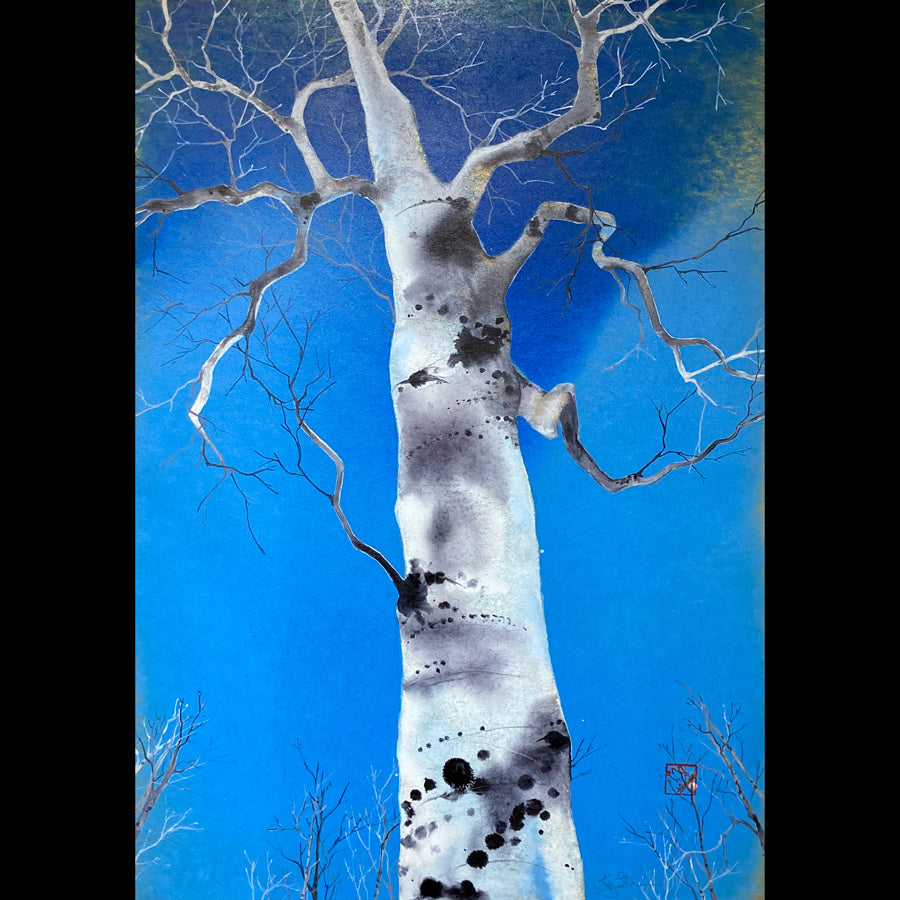 The Matriarch
$2,250.00
This original painting measures 20" tall by 14" wide.
"This grande dame towers above the forest floor and all of her "subjects."  Did you know that most aspens grow in large clonal colonies, derived from a parent tree?  Each individual tree can live 40-150 years but the root system can live for thousands of years.  They are considered to be an indicator of ancient woodlands, and one such colony in Utah, named Pando, is possibly the oldest living colony of aspens, estimated to be 80,000 years old, and also the largest living organism in the world."
- Kay Stratman
For detailed pictures of "The Matriarch" contact us via live chat or email. We will respond very quickly and look forward to helping you with your art collecting. We strive to make it fun and easy to add beautiful art to your home or office.
Kay Stratman's work is available through our fine art galleries located in Breckenridge and Vail, Colorado.