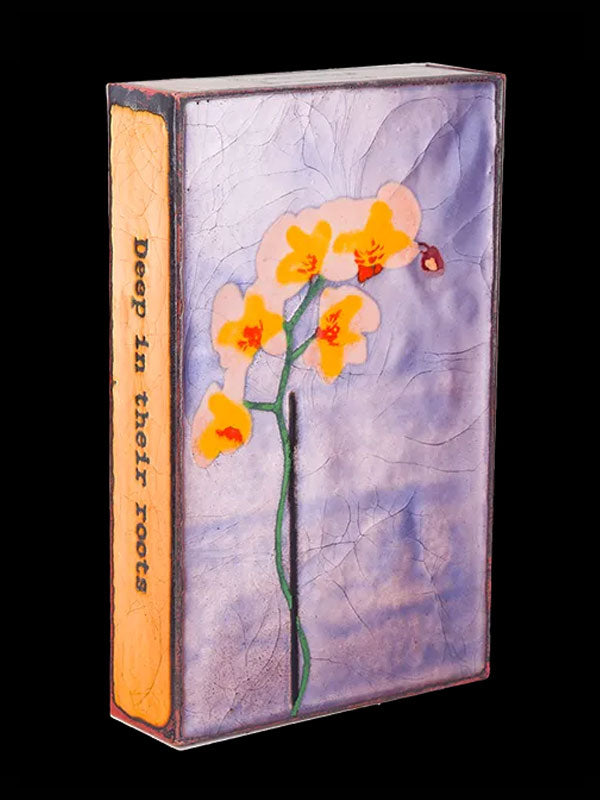 020 - Tend Her
$750.00
Quote on Spiritile: "Deep in their roots all flowers keep the light." - Theodore Roethke
The story behind this tile:
"Even when the sun goes away for the day, the flower knows it will return. There is no worry in nature that the sun will not rise. It does when it does. In the meantime, the flower holds to the memory of light when the sun sets, and waits to be reunited."

This piece was retired on July 1, 2013. If you would like to acquire one, please contact us and we can see if we can find one for you!
Spiritiles are molten glass on copper art collectibles that capture the spirit of the enlightened moment. Handcrafted in the U.S.A., Spiritiles bring luminous imagery to life and share timeless ideas on their golden sides.
Each Spiritile measures 5 ¼" x 8 ½" x 1 ¾" and weighs three pounds. Spiritiles easily wall hang or stand alone. These wonderful artworks will never fade or tarnish and may be enjoyed in sunny or humid spots where other art may not endure.