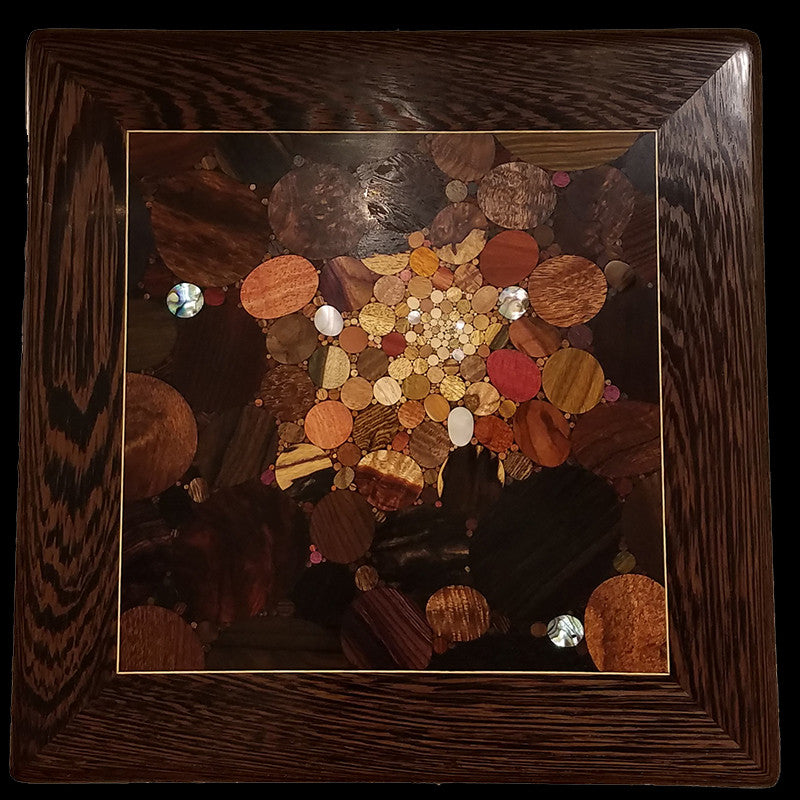 Another Start
Please Call for Pricing
This piece is a one-of-a-kind wood inlay piece. This piece measures approximately 12" tall by 12" wide.
This piece contains the following woods: Ziricote, Belize Rosewood, Wenge, Wester Maple, Maccassar Ebony, Cocobolo, Ziricote, Purple heart, Orange Agate Wood, Camatillo, Tulip Wood, East Indian Rosewood, Ebony, Koa, Pink Ivory Wood, Black Palm, Verawood, Ambonia Burl, Sapele, Red Abalone, Pernambuco, Black Mother of Pearl, Holly, African Blackwood, Mahogany, Black Bull Hoof, Walnut, Granadillo, Python Wood, Katalox, Bocote, Brazilian Cherry, and Pearwood.
 "Another Start" is currently on display in our Vail fine art gallery.