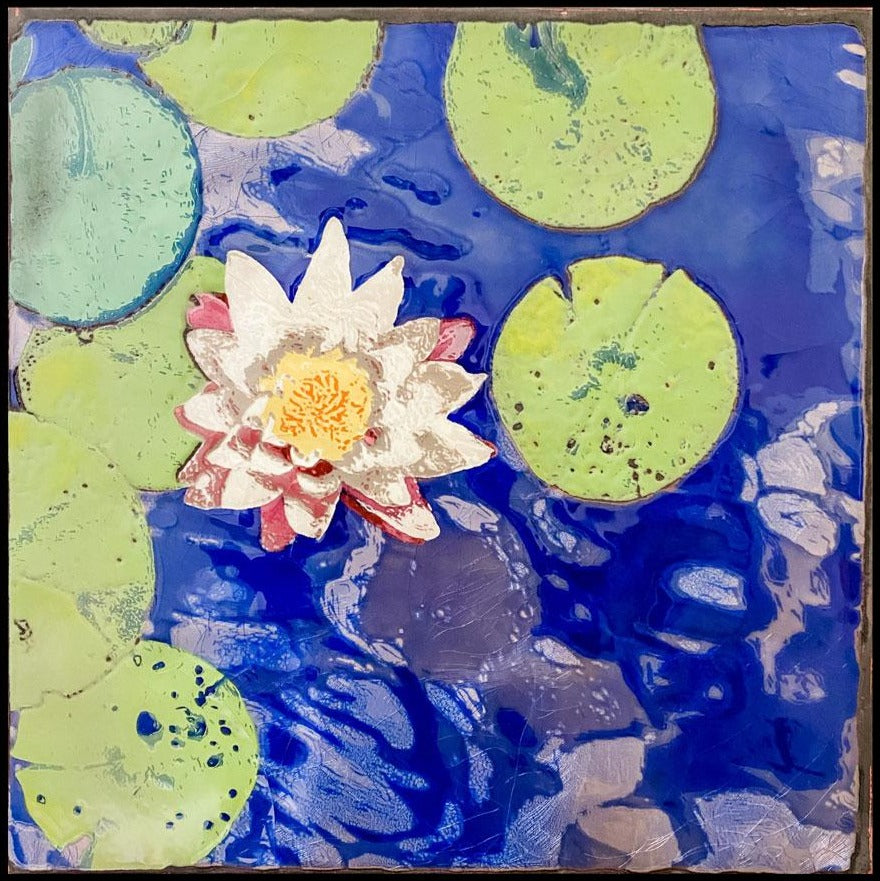 Enlightenment
$750.00
The water lily is regarded as a symbol of Enlightenment because of the beautiful bloom that emerges from the mud or from the water.

As many water lilies close their flowers at night and reopen in the morning at first sunlight they are also viewed as a symbol of rebirth and purity of heart. 
Mounted to a birch and pine block (medium walnut finish & sealed) and designed to float from the wall.  Houston Llew logo signature hot branded stamp appears on the reverse.
This piece measures 15" tall by 15" wide. As a set of four, it measures 30" tall by 30" wide.
"Enlightenment" can be hung as a singular piece or as a grouping, bringing a piece of serenity into your home. 
 The multi-directional floating wall mount frame allows for the pieces to hang in any direction you so choose. So, with multiple pieces, you can design and create your very own lily pond! 
This will be a limited-edition piece, with each rendering an original work of art.