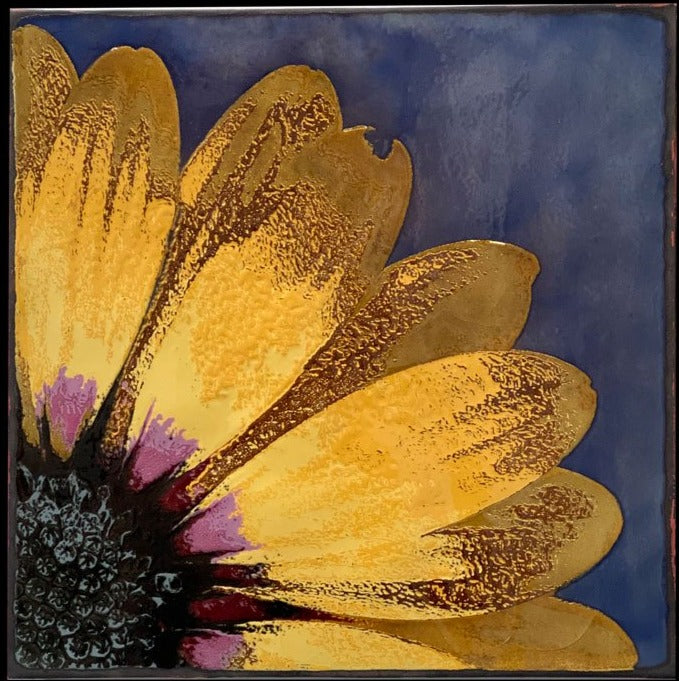 Lemon Symphony
$750.00
Lemon Symphony is an African Daisy with vibrant yellow petals accented with a rich purple eye.
This beautiful enameled flower will bring blooms all year round inside your home!
It can be hung as a singular piece or with multiple pieces bringing the full or half flower into effect for a statement. 
As a single piece, it measures 15 inches by 15 inches and is 2 inches deep. As a set of four, it is 30 inches by 30 inches.
This limited edition Spiritile is mounted to a birch and pine block (medium walnut finish & sealed) and designed to float from the wall. Houston Llew logo signature hot branded stamp appears on the reverse.
 The multi-directional floating wall mount frame allows for the pieces to hang in any direction you so choose. So, with multiple pieces, you can design and create your very own African Daisy in your home!
This will be an extremely limited-edition piece, with each rendering an original work of art.