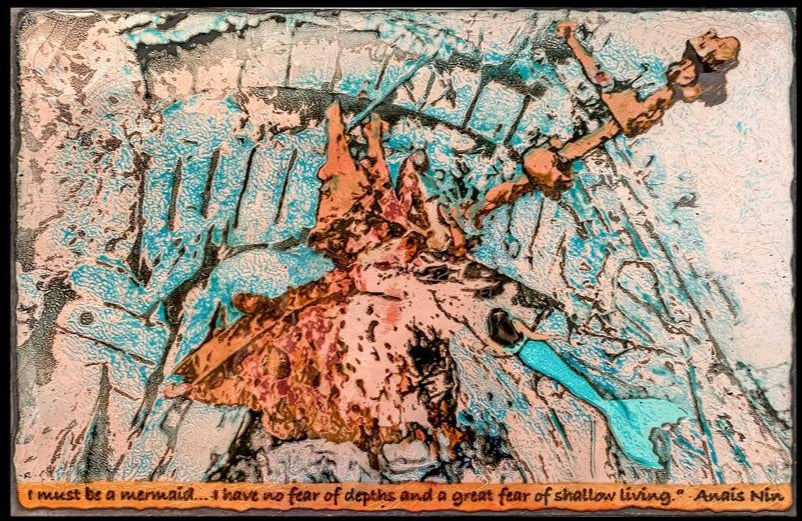 Seas The Day
$895.00
Quote on Spiritile: "I must be a mermaid... I have no fear of depths and a great fear of shallow living" Anais Nin
This piece measures 11.25" tall by 17.25" wide.
Artist Statement
Seas the Day

Watching over the wrecks of those who have journeyed before, she pays her respects to those who also call the sea their home.

Separated by only a few physical characteristics, humans and mer-people share the same love of the sea. The draw of the water runs through their veins, the saltwater their serenity, the respect of the power of the tides, the discovery that lies within.

Do not fear the depths of life, as that is where you will be able to find your true self.

For thousands of years, Mermaids have been storied as beauties who lure sailors onto the shoals and ships to the bottom of the seafloor… but what if these beautiful creatures are actually the protectors of the seafarers. They are the last image that sailors remember after shipwrecks. Could they have been pulled from the sea onto the shores within the arms of a Mermaid; so the sailors could live to tell the tales of those not so fortunate?