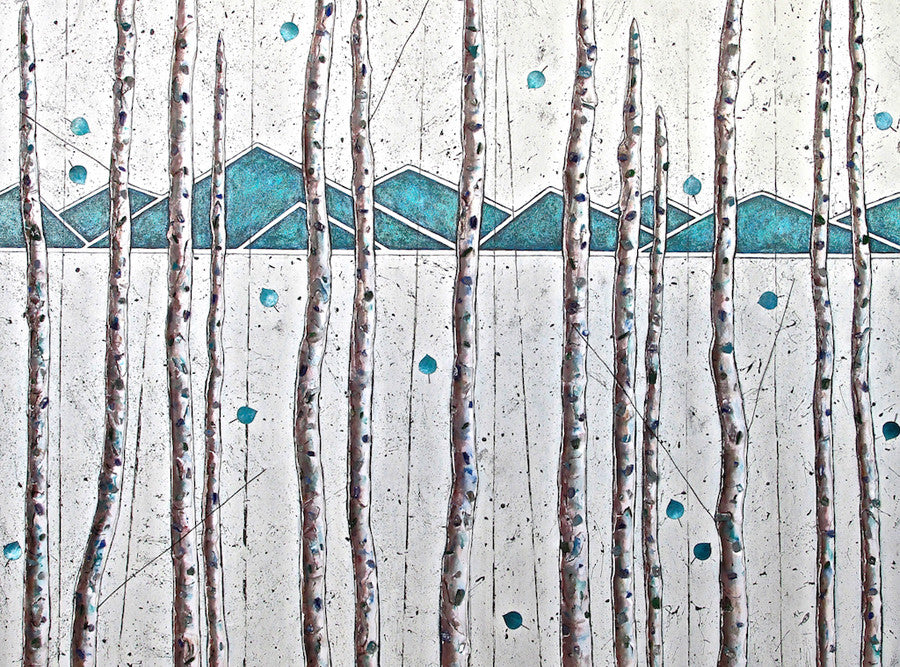 Summit Blue
$3,500.00
This piece is part of Kris's "Summit" series. The painting depicts the mountains of Colorado and is illuminated from behind the canvas. 
This piece measures 36" tall by 48" wide. It was created with a combination of Acrylic, Annealed Wire, Wax Paper, Handblown Glass, Arches Watercolor Paper, Inktense, and finally backlit with LED Hybrid Rope/Strip Light.
 The images show both lighting effects for the painting.