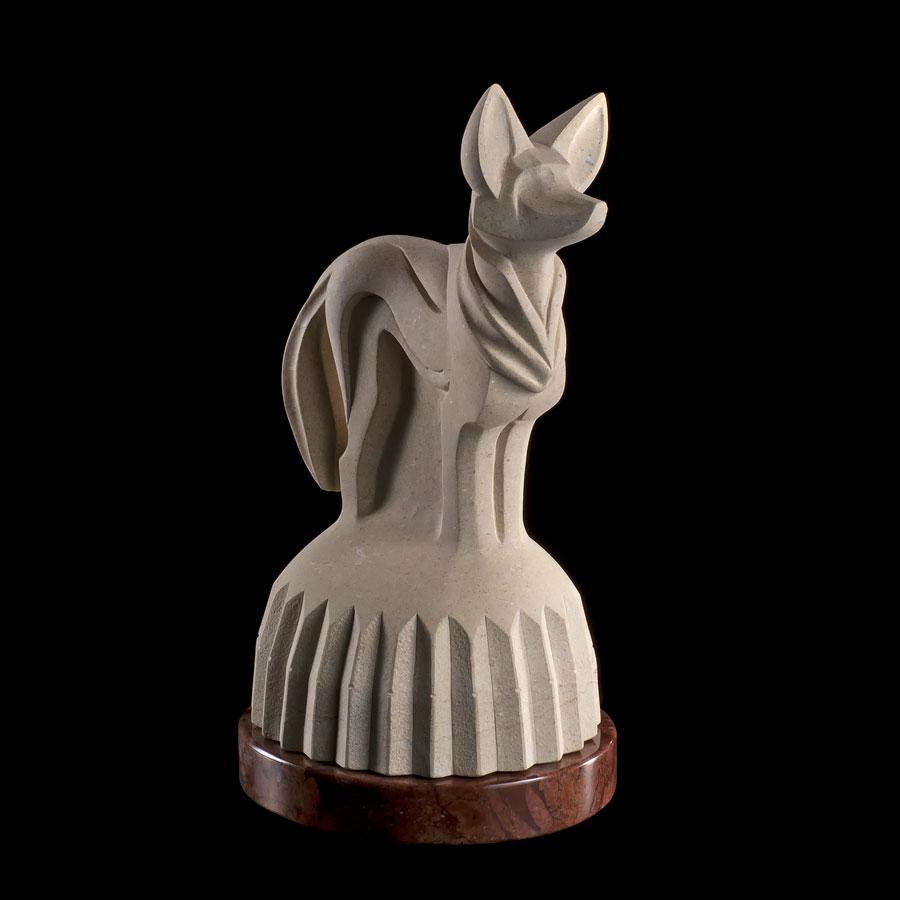 Sun Dog
$4,000.00
This piece is made of Silverdale Limestone on a Marble base. It measures 18 x 14 x 9 inches.
From Ellen:
The coyote was originally an animal of the Great Plains, so I have chosen to carve this one from Silverdale Limestone, formed from billions of shell fragments in the ancient inland sea which is now Kansas. Coyotes remained an animal of the plains until the extermination of wolves and decimation of cougar and grizzly bear populations. Coyotes moved into the habitats vacated by these disappearing species (who are also the only natural enemies of the coyote) and have since expanded their territory from South America to Alaska. Now the only enemy of coyotes is humans.
Limestone is a very interesting stone. It carves "like buttah," holds a clean edge like crazy, and produces the best shadows when finished matte.