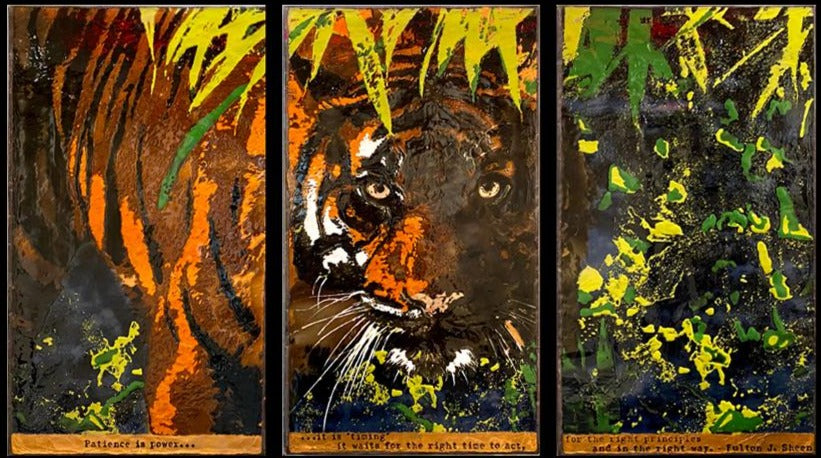 Tres
$3,000.00
Quote on Spiritile: "Patience is power... it is "timing" it waits for the right time to act, for the right principles and in the right way." - Fulton J. Sheen
Each panel of the triptych measures 24" H x 14" W for an overall size of 24" tall by 42" wide.

The framing is different from Spiritiles in that, instead of a box frame, the enameled copper panel is mounted to a birch and pine block (medium walnut finish & sealed) and designed to float from the wall. Houston Llew logo signature hot branded stamp appears on the reverse. 
This will be an extremely limited-edition piece, with each rendering an original work of art.