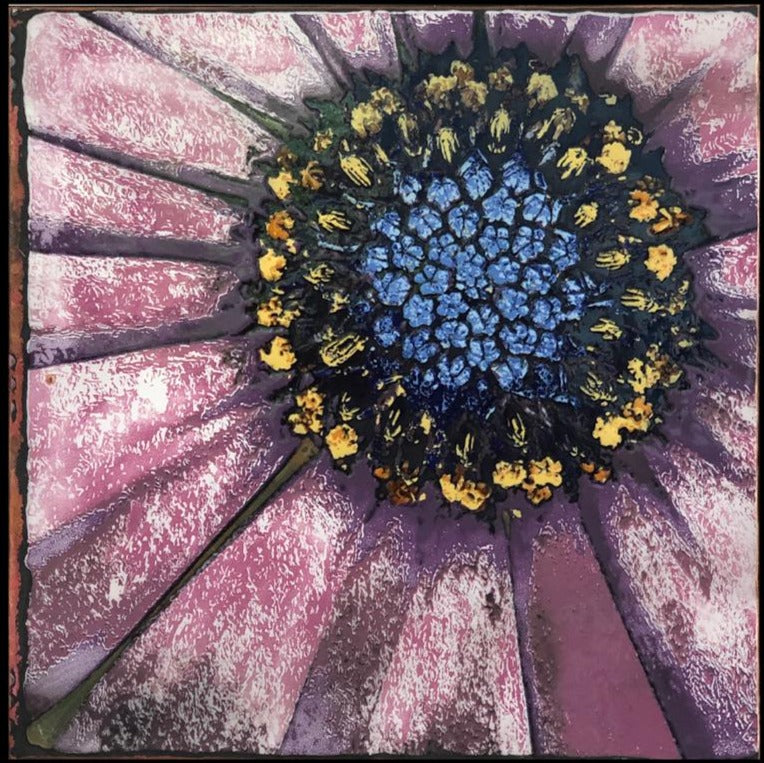 Wildside
$750.00
Wildside is named after the beautiful Hybrid African Daisy that it is!

The vitreous enameling highlights this beautiful flower's intricate details of the center disc flower, with its light periwinkle and yellow colors which are complemented by the ray petals of light purple.

The vibrance in the colors and depth of the enamel really brings this piece to life!
So, step right up and smell the flowers!

This beautiful 15"x 15" light purple Wildside Daisy is on a 2" floating mount with the flexibility to be hung in any direction that you would like, making it the ultimate piece to add to your home decor!

Mounted to a birch and pine block (medium walnut finish & sealed) and designed to float from the wall.  Houston Llew logo signature hot branded stamp appears on the reverse.